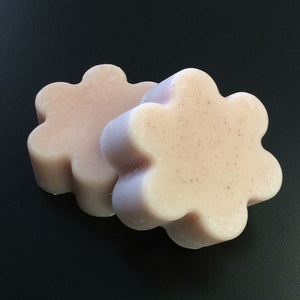 Ditch the bottle, and fall in love with natural conditioning agents, and an herbal infusion, to provide smoothness and shine! 
Simply glide over hair after shampooing, then rinse in warm water, you will feel the difference! 
There is very little lather, but a little goes a long way! This bar can be used wet or dry, to tame flyaways, add lustre, and ease brushing. Great for any hair type, will last 60 washes or more, if cared for! It is best to remove from the shower and keep dry, but a high shelf out of the waters way will do the trick as well.
Ingredients: Cetearyl Alcohol, Behentrimonium Methosulfate, Cocoa Butter, Coconut Oil, Geranium Essential Oil, Rose Clay