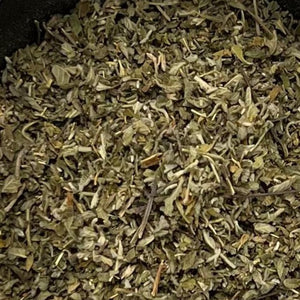 Native to the mountains of Mexico, the woody shrub of Turnera diffusa is known for its aromatic yellow flowers and small green leaves.
Historically utilized by ancient Aztecs, damiana tea is still widely enjoyed due to its mild digestive stimulant and relaxant properties. Damiana is traditionally consumed as a tea, or used to make liqueurs, tinctures and herbal smoking blends. It is loved for its health benefits, as well as for its uplifting effect on the mood.
Moreover, it is sometimes consumed as an aphrodisiac or given to children as an enjoyable beverage.
To prepare as a tea, pour 8 oz. boiling water over 1 tsp. of herb. Cover and steep 5-10 minutes, strain and serve immediately.
1 oz Dried